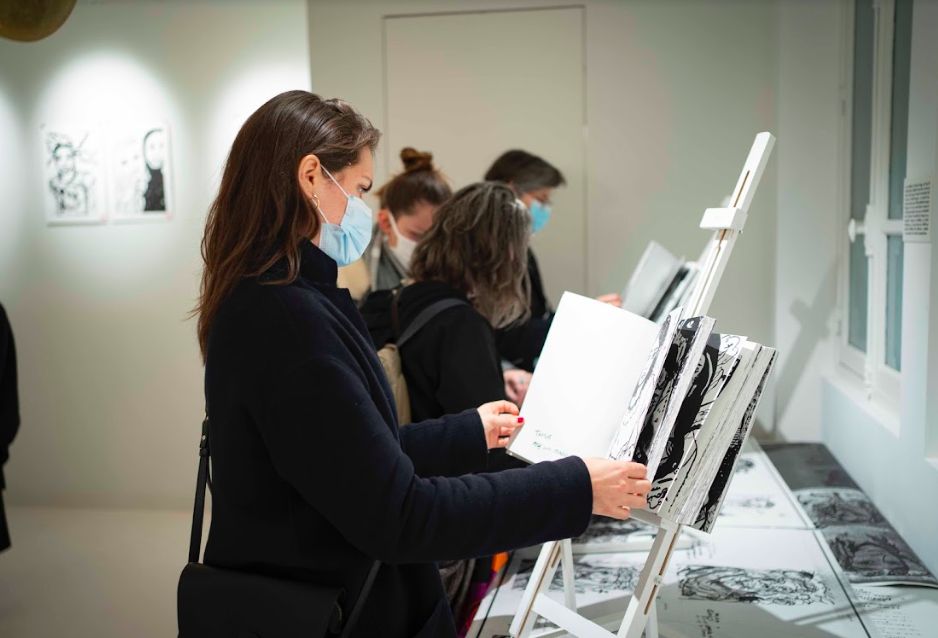 VERNISSAGE CARNET DE VISAGE X ESPACE CHAMBERLAN
The association Quatre couleurs est un espace dédié aux artisans et aux artistes, the Chamberlan gallery space hosts the launch of the art book " Booklet of Face "and its exhibition from woodcuts. Jika est un artiste novateur, ouvert sur le monde qui offre avec ses portraits une vision of humanity.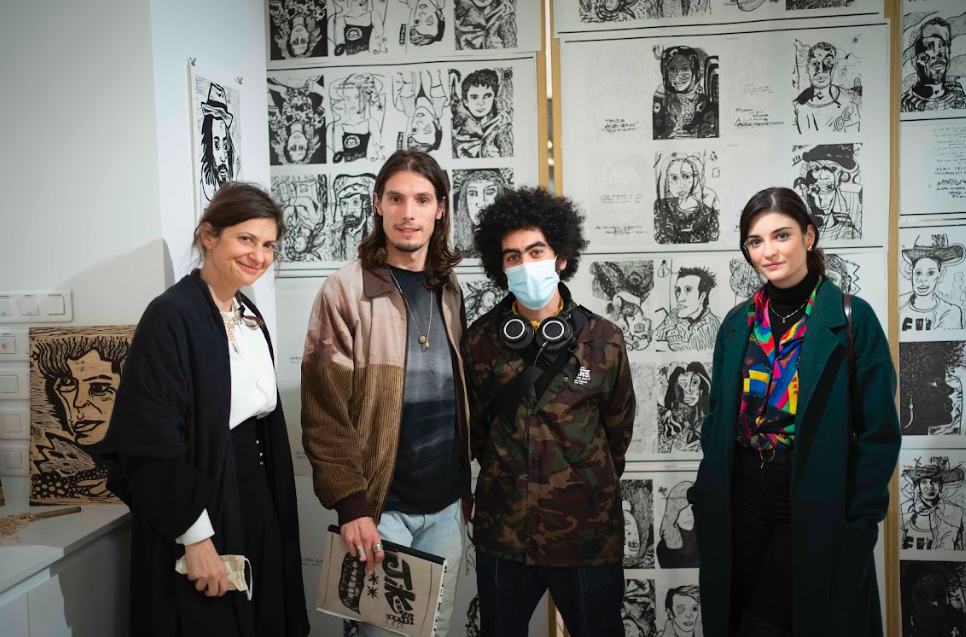 L'ASSOCATION QUATRE COULEURS S'ASSOCIE AU PRIMTEMPS FLEURIAU POUR PRÉSENTER L'ARTISTE JIKA
Le Printemps Fleuriau is the festival of the art galleries of the Rochelle. It was created to celebrate art, artists and artisans each year on Ascension Day, rue Fleuriau. La MINI Galerie, La Galerie Julie Bazin and La Galerie Fleuriau are the founding galleries of this festival. The first edition in 2019 confirmed their idea that art needed to find a place in La Rochelle, especially in the city centre, a place of life and animation that is essential for the people of La Rochelle. In view of the success of this first edition and the impact on the other actors of the city, we wanted to reinforce our actions and our visibility by creating the eponymous association: The Printemps Fleuriau Association.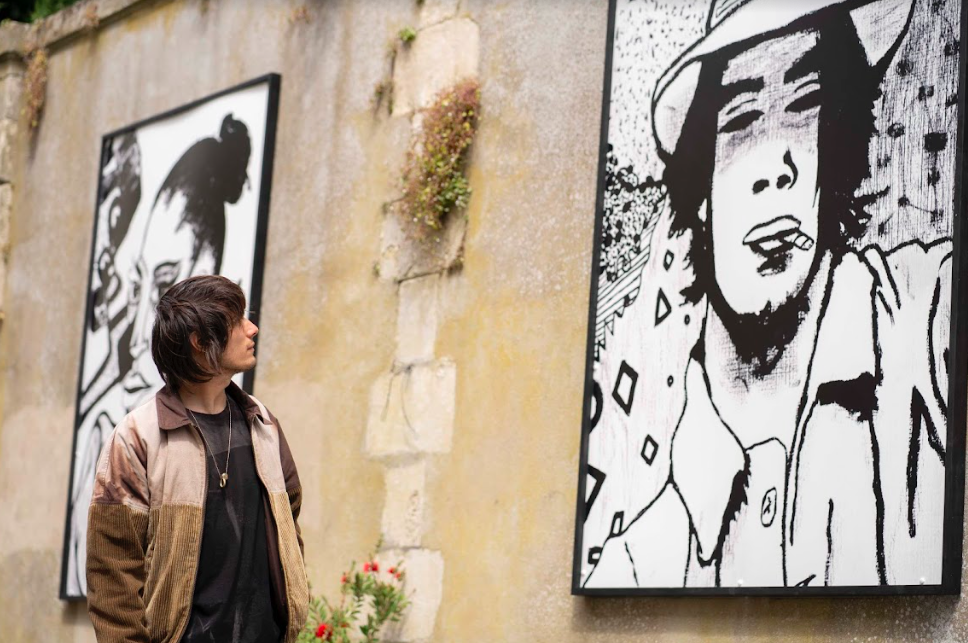 The mission of the Printemps Fleuriau is to invite the passer-by to art, to submit to him, under his gaze, graphic and sound elements, intallations that could challenge him, make him feel emotions, open his eyes to art whatever it is; in short, to "shake up" his daily decor. In this sense, Printemps wants to welcome artists, known or unknown, with a certain degree of requirement and relevance. To propose artists who have a message with meaning but also often in resonance with the history of the rue Fleuriau.
This year, the Printemps Fleuriau association is joining forces with the association Quatre Couleurs, editor of the book "Face Book"by the artist Jikato celebrate the Printemps Fleuriau. The presentation of the book "Carnet de Visage" , which will take place at the Galerie du Printemps, will be surrounded by a exhibition of woodcuts; portraits from the book. A fresco of faces will animate the walls of the street.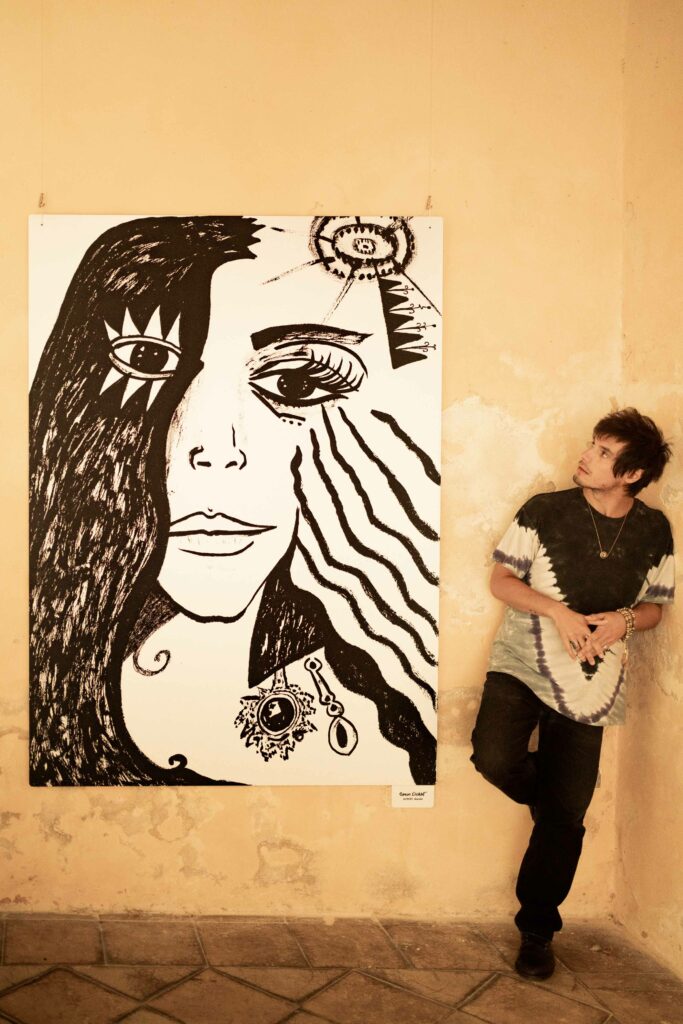 CLOÎTRE DES DAMES BLANCHES
Après une exposition à Paris chez Chamberlan et au
printemps Fleuriau en 2021, Jika revient au Cloître des
Dames Blanches du 22 Juin au 22 Septembre 2022
avec une installation de grands formats en partenariat avec la Mairie de La Rochelle.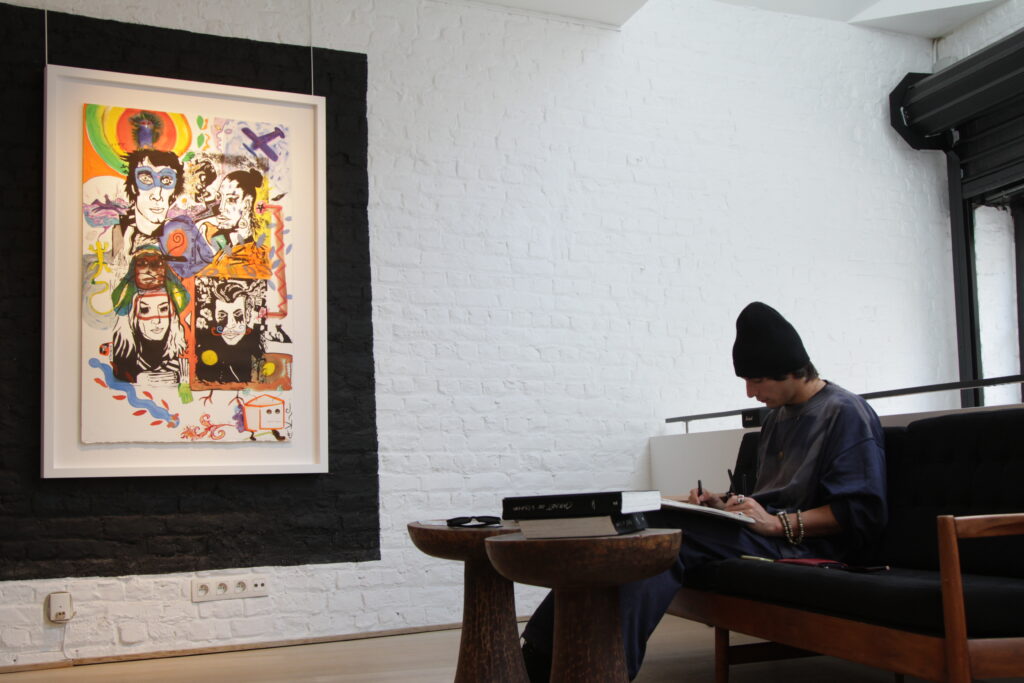 BRUXELLES, GALERIE ALIÉNOR PROUVOST
L'exposition Carnet de Visage s'intalle également à Bruxelles à la Galerie Aliénor Prouvost en Novembre et Décembre 2022.