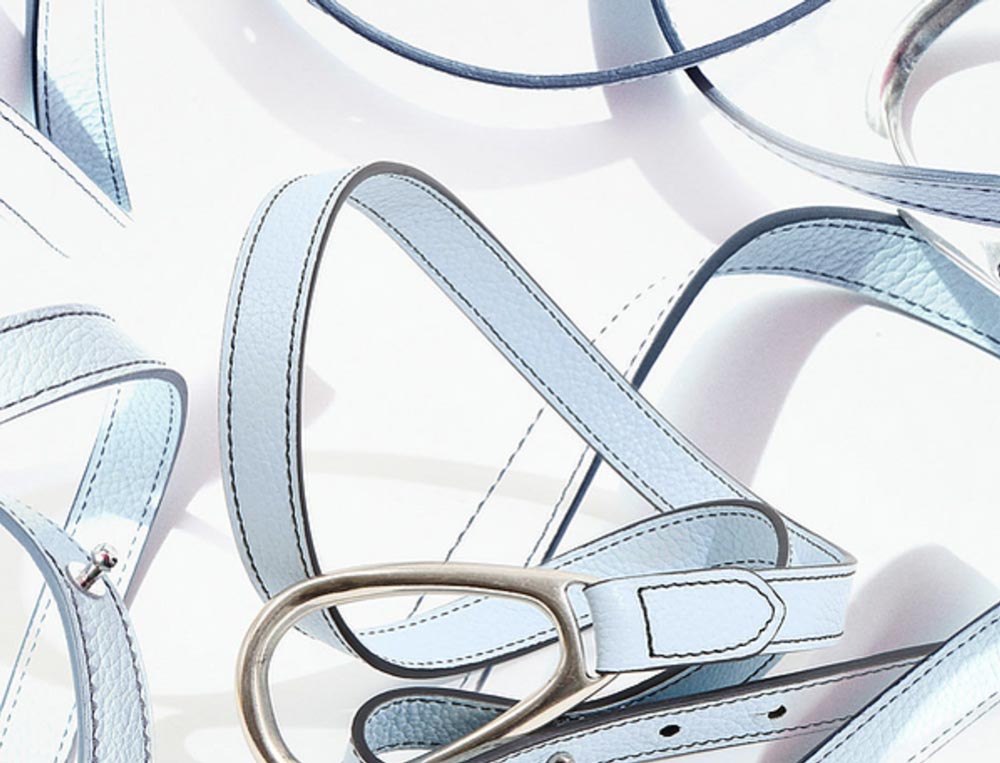 "At the end of 2015, we organised an exhibition of the painter Jean-Paul Marcheschi with the Association Quatre Couleurs. This allowed us to reach a public of art lovers who were happy to discover, on this occasion, our collection, whose success is based on the creation and excellence of a traditional craft skill."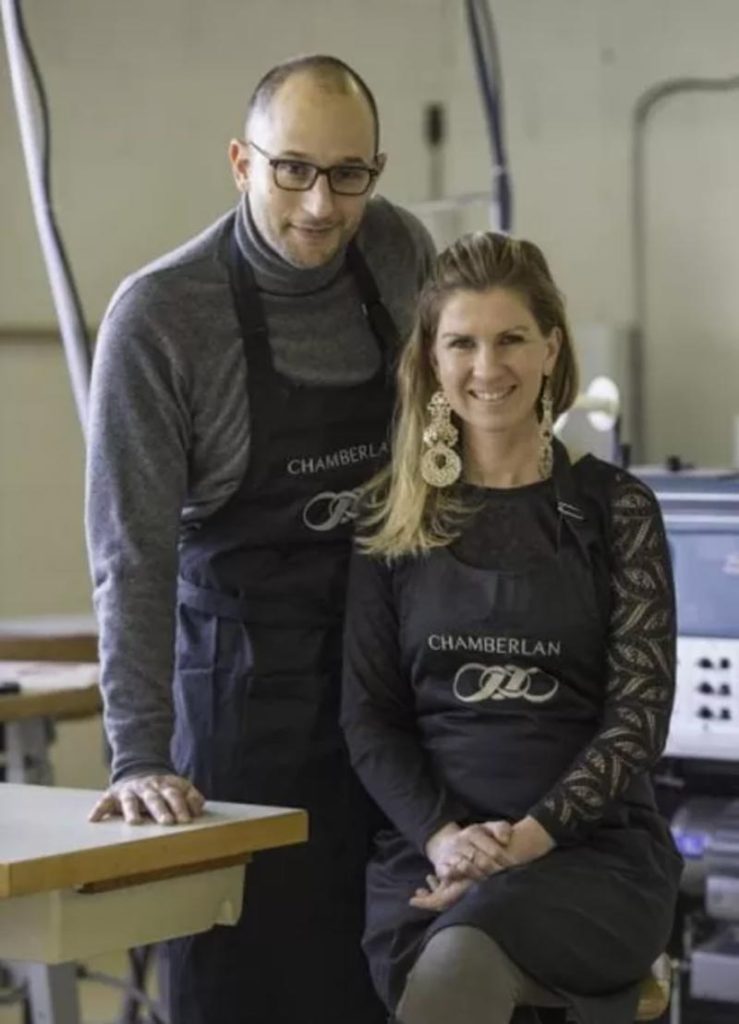 Co-founders of Chamberlan
Sophie Engster & Franck le Franc
"By producing only what our customers want, we avoid senseless, capital and resource consuming overproduction."
At the crossroads between craftsmanship and innovation, La Maison Chamberlan is the artisanal company of the future. By combining the know-how of our craftsmen with the latest technologies, we allow women to order the pair of their dreams. A pair that is entirely personalised, produced on demand, in standard sizes or, to top it all off, to the measurements of their feet, thanks to the use of our smartphone application for taking measurements.
We have developed a patented mobile application, which allows our customers to take their measurements directly via their smartphone.
No need to travel. No appointment to schedule. Day or night, from Paris to Shanghai, measurements can be taken in just a few minutes. Our clients are guided to take 6 photographs of their feet, allowing us to extract all the required measurements.
Our shaper will be able to create shapes that are perfectly adapted to the morphology of each of our customers' feet.
When we created our factory in the heart of the Périgord Vert, we were confronted with recruitment difficulties and discovered a sector in danger, deserted for too long by those involved in training. We went on a real tour of France and met passionate craftsmen, some of whom were even retired, who did not hesitate to accompany us in our beautiful adventure.
This excellent craftsmanship gives our shoes the extra soul of exceptional items.
https://chamberlan.com/fr_fr/