Fashion is the daughter of art and craft. We need to build bridges between art, craft and culture in order to bring the public more truth, transparency and authenticity.
DEFEND THE MADE IN FRANCE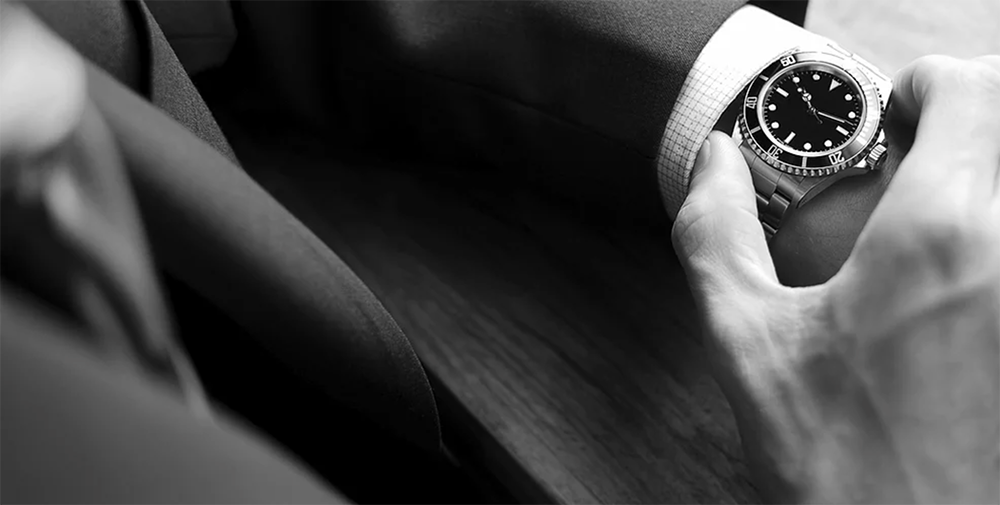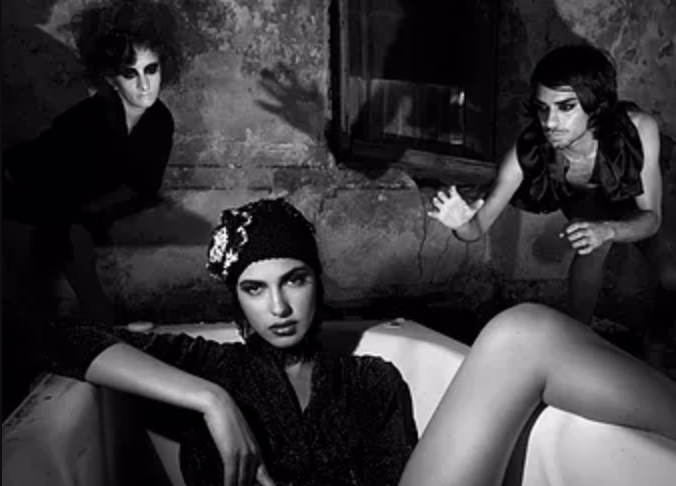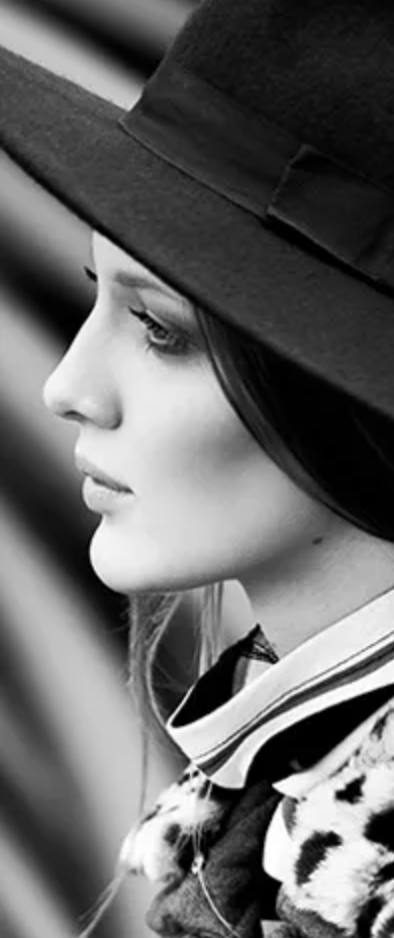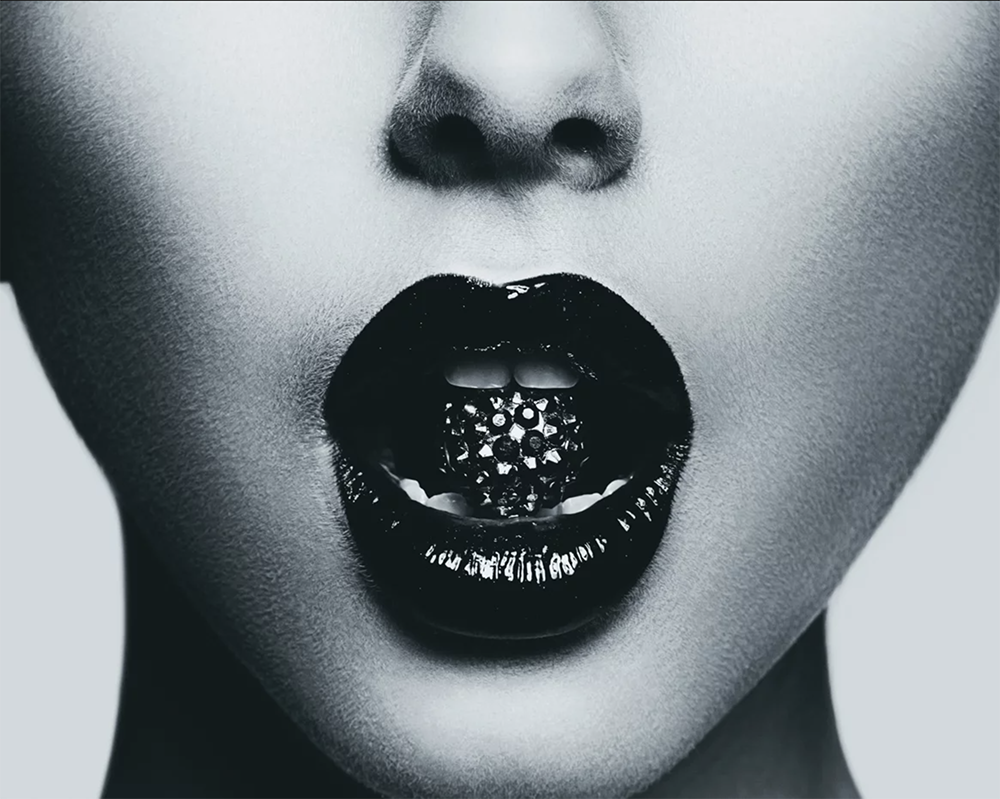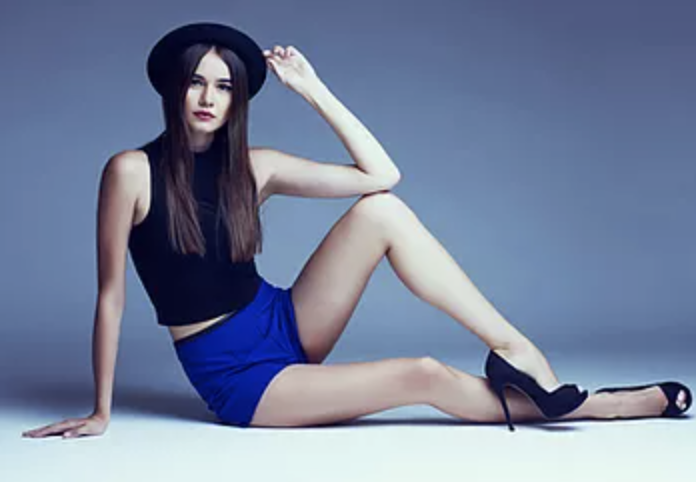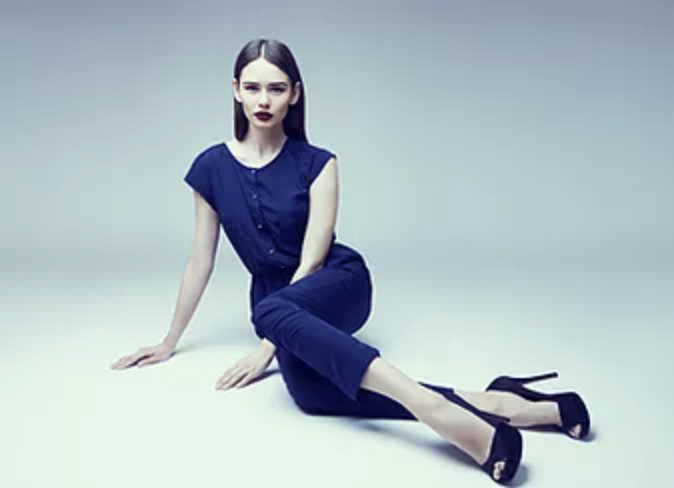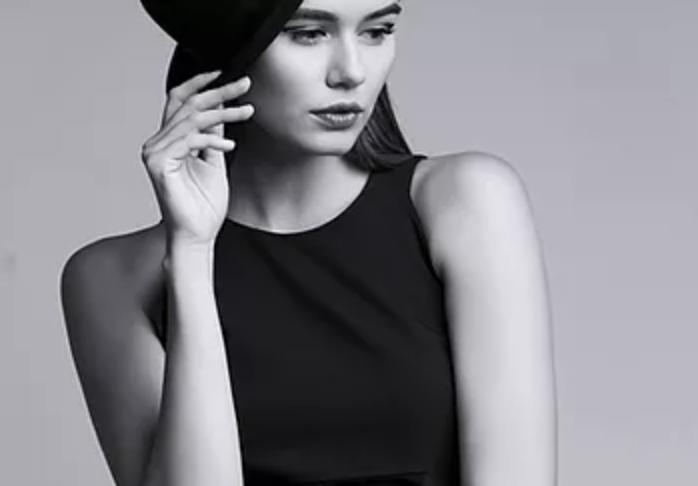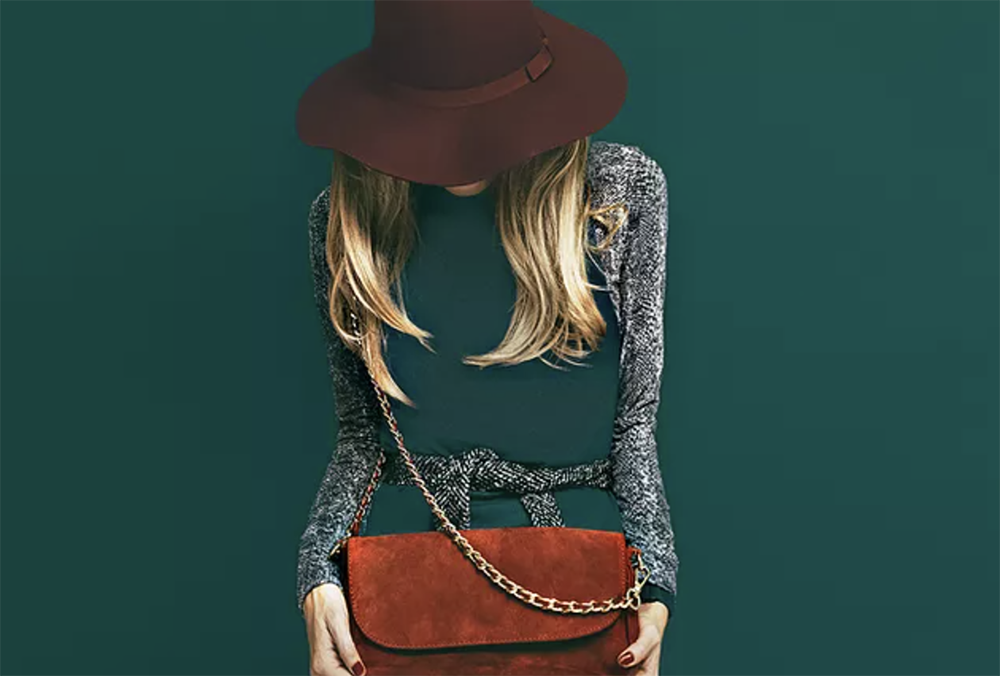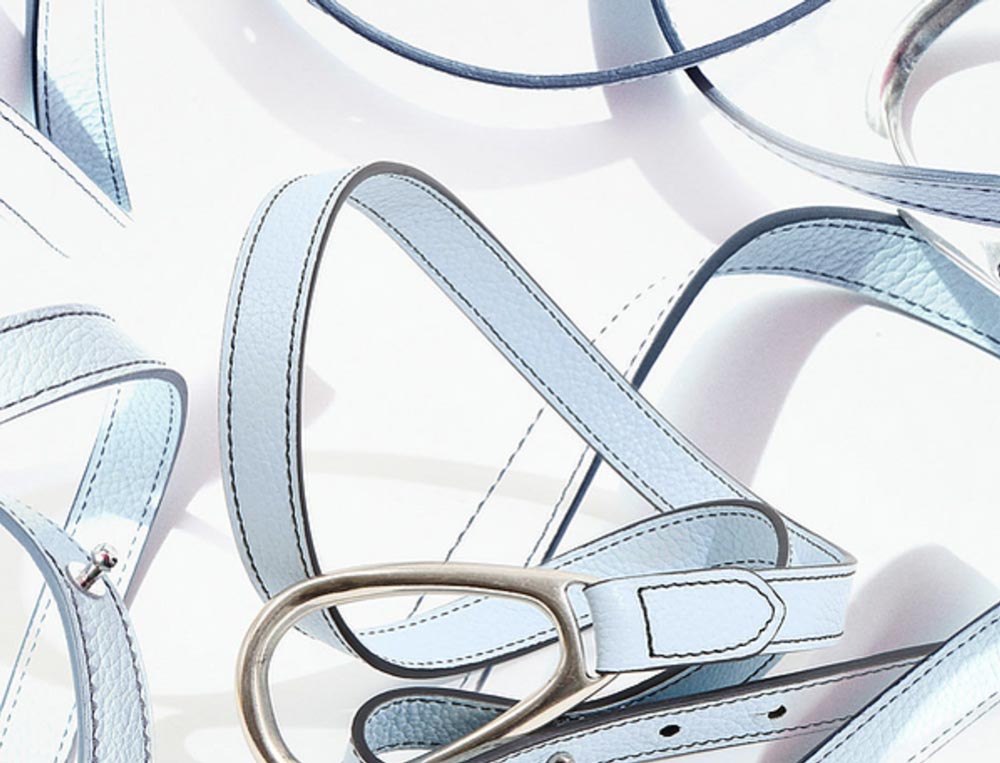 "At the end of 2015, we organised an exhibition of the painter Jean-Paul Marcheschi with the Association Quatre Couleurs. This allowed us to reach a public of art lovers who were happy to discover, on this occasion, our collection, whose success is based on the creation and excellence of a traditional craft skill."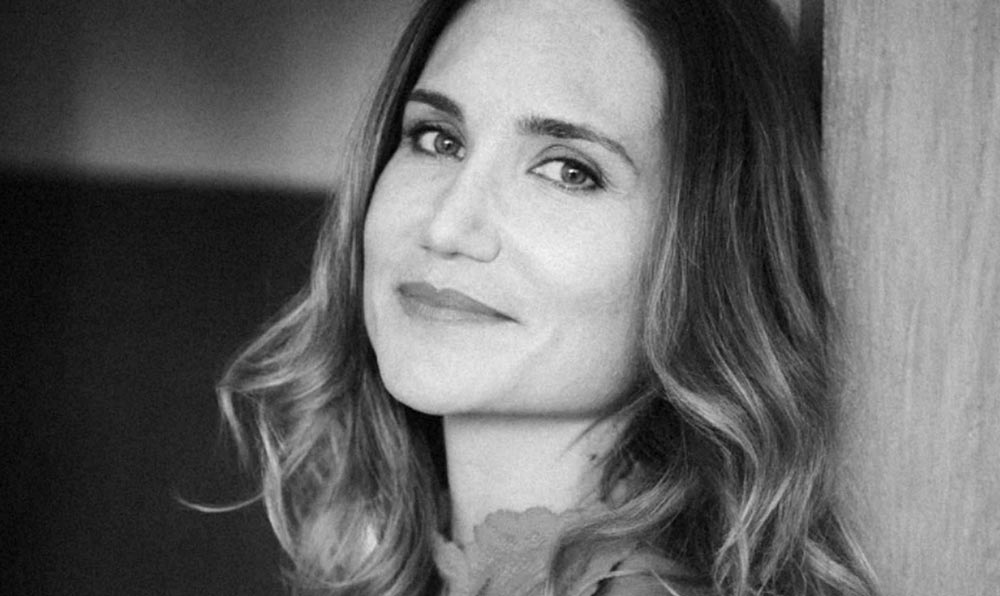 The fashion fairy godmother
As ambassadors for Claire Châtaignier, the creator of her eponymous brand, Delphine Garnier and I have had the opportunity to discuss the values of French craftsmanship and design on several occasions.
The association Quatre couleurs quickly seduced me by the very positive, passionate and altruistic state of mind of its president Delphine Garnier. She is a beautiful person, very caring, devoted in a way that one rarely meets. I felt totally in tune with her ethics, especially on the subject of the conservation of crafts and its independent structures. On the occasion of the exhibition ITINERANCEDelphine integrated our hostesses with model profiles to welcome and serve the guests.
Since then, we have continued to maintain good business relations with all the talents present at this event, such as Maison Vaincourt, the Couson brothers, Betty Nu Food, Julien Couson, Claire Chataigner ... And so many others such as the introduction to the talented Jacopo Baboni-Schilingi and Joseph Frédéric for his beautiful book "Luxe et passions" ... to name but a few! For a few months now, I have been developing a new model agency in Paris, "C Models", and Delphine is always at my side to advise me and provide me with her expertise in the fashion and luxury sector. She creates synergies with complementary actors to our activity in order to envisage future collaborations; the latest is the talented French creator and designer of jewellery and resin accessories, Luc Kieffer.
The future holds great artistic opportunities...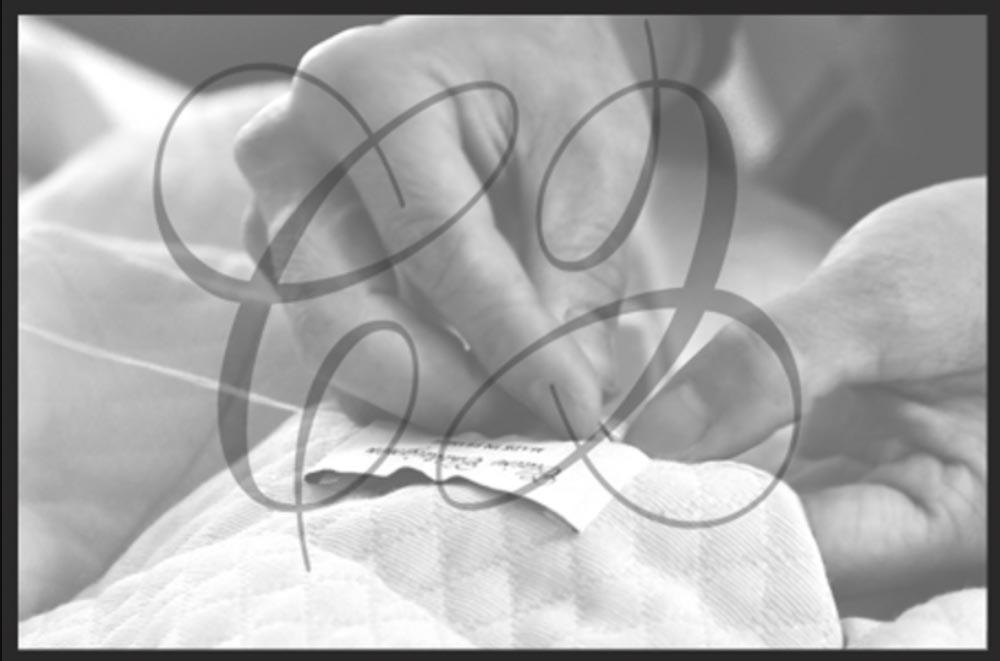 "Claire Châtaigner, a semi and haute mesure tailor, has been highlighted on several occasions by its ambassador Delphine Garnier and the Quatre Couleurs Association. These include the Bridal Fair and the plays "Scènes d'été pour jeunes gens en maillot de bain" and "Victoire".
These experiences have enabled the house to extend its influence and the arts to play a transversal role, as advocated by the Association Quatre Couleurs and the Maison Claire Châtaigner.
Thank you very much Delphine for this action combining art and craft which honours us.
www.clairechataigner.com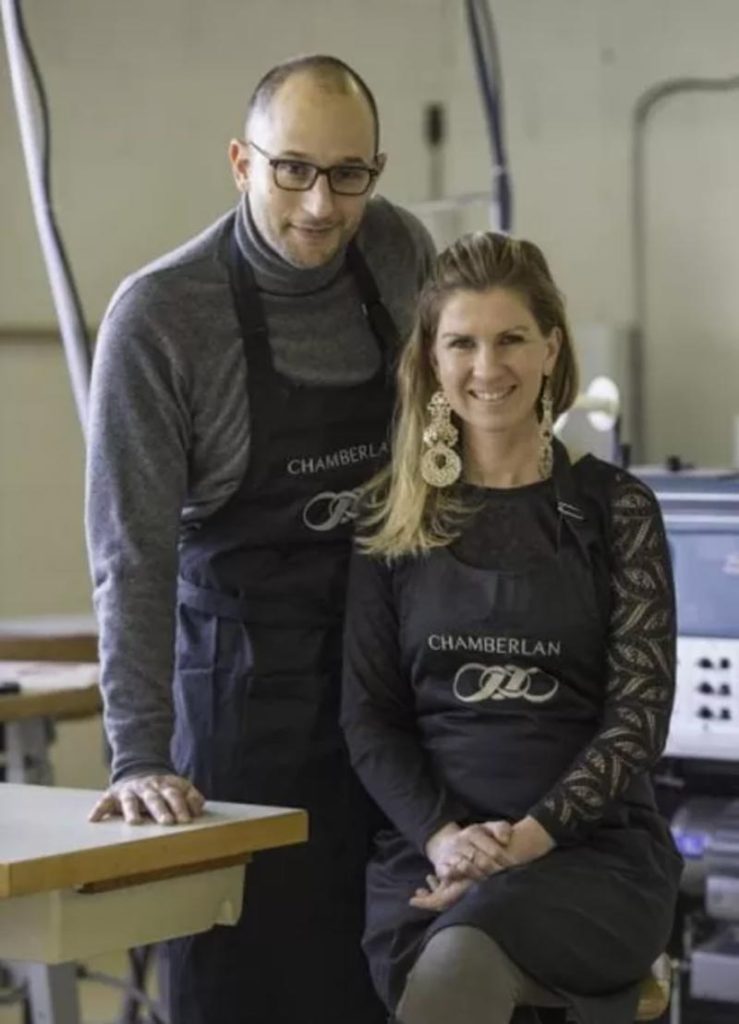 Co-founders of Chamberlan
Sophie Engster & Franck le Franc
"By producing only what our customers want, we avoid senseless, capital and resource consuming overproduction."
At the crossroads between craftsmanship and innovation, La Maison Chamberlan is the artisanal company of the future. By combining the know-how of our craftsmen with the latest technologies, we allow women to order the pair of their dreams. A pair that is entirely personalised, produced on demand, in standard sizes or, to top it all off, to the measurements of their feet, thanks to the use of our smartphone application for taking measurements.
We have developed a patented mobile application, which allows our customers to take their measurements directly via their smartphone.
No need to travel. No appointment to schedule. Day or night, from Paris to Shanghai, measurements can be taken in just a few minutes. Our clients are guided to take 6 photographs of their feet, allowing us to extract all the required measurements.
Our shaper will be able to create shapes that are perfectly adapted to the morphology of each of our customers' feet.
When we created our factory in the heart of the Périgord Vert, we were confronted with recruitment difficulties and discovered a sector in danger, deserted for too long by those involved in training. We went on a real tour of France and met passionate craftsmen, some of whom were even retired, who did not hesitate to accompany us in our beautiful adventure.
This excellent craftsmanship gives our shoes the extra soul of exceptional items.
https://chamberlan.com/fr_fr/