Carnet de visage and portraits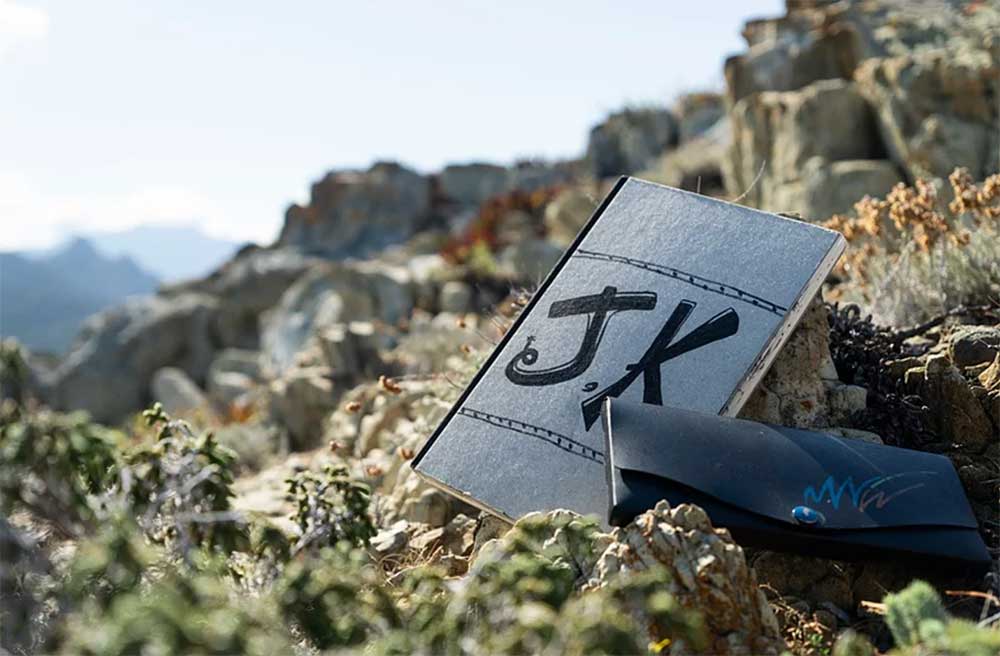 "The portraits in Carnet de Visage were all made in the moment, freehand, with Indian ink, in order to capture the flash of the encounter. All this with the bare minimum: a notebook and a black ink pen.
"This constraint always pushes me to touch the essence of the person drawn but also to experiment in order to express the diversity of energies that I encounter. When I portray, I forget myself and disappear, I am only a satellite that receives the vibrations and retranscribes them - similar to the needles of a seismographic device.
JK in Agadez,Niger,November 2019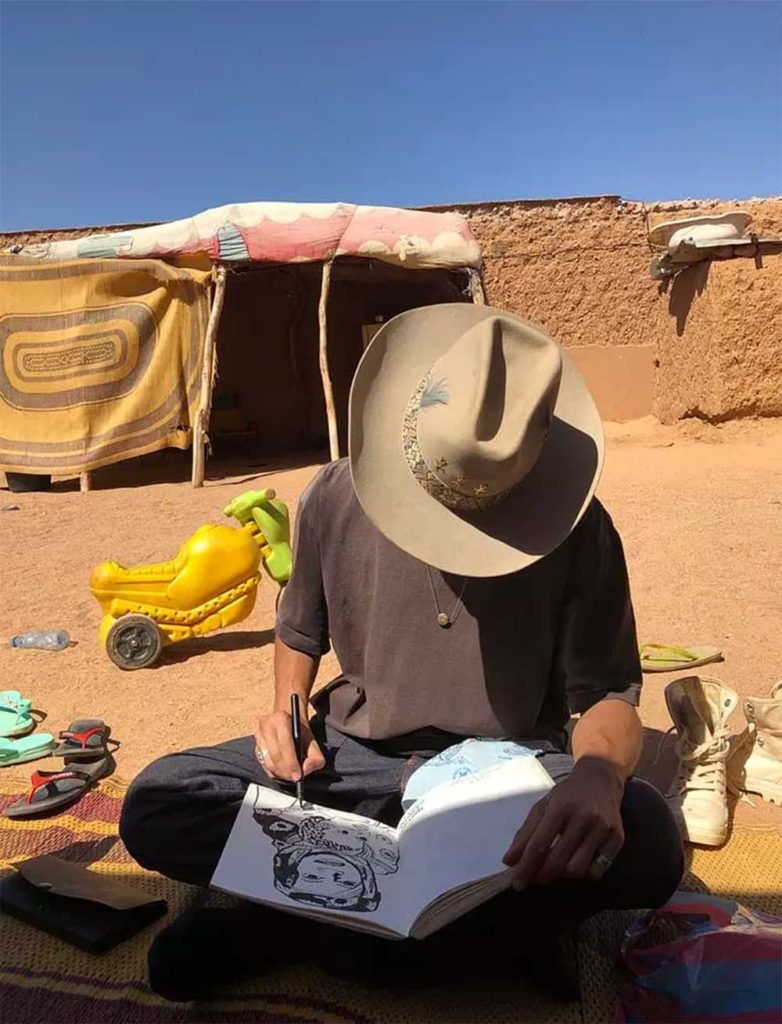 Born in Paris on April 16, 1990, he started drawing at the age of 5. He drew his first comics at the age of 8 and gradually developed a passion for calligraphy then the portrait. At the Lycée Claude Monet, he "avoided" art classes for three years and at the age of 16/17 began his first concerts, recordings and film shoots as an actor.
It was during a shoot in Ecuador in the Amazonian forest that he began to take portraits during the long hours of waiting that the shoot imposed. The idea of FACE BOOK is taking shape: a travel diary which captures encounters, a face, its history, its energy. With his "Kunst & Papier" notebook and his Pentel calligraphy pen, JK develops this practice of portraiture as a way of life, of meeting and sharing to probe the human soul. He understands that this will be the project of his life.
Ten years later, he has collected almost 400 portraits, all made during his travels, always in the same format and with the same calligraphy pen, in black and white, Indian ink. The edition of the first volume of Face Book is then considered alongside the 4 Colours Association whose artist is ambassador. Through this unique project, JK expresses in its own way freedom, adventure, independence and offers us a vibrant look at the human being.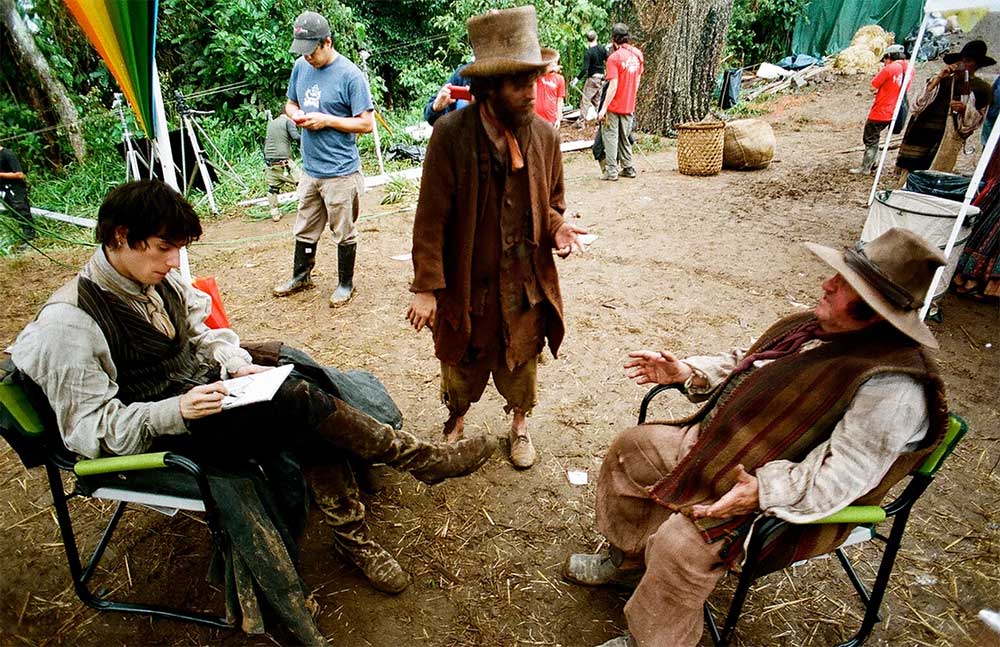 JK in Mindo,Ecuador February 2012 on the set of the film "Measuring the world".
Order Jeremy Kapone's art book "Carnet de Visage" in an edition of 300 numbered copies signed by the artist. This first volume of "Carnet de Visage" contains 146 travel portraits taken between 2011 and 2019.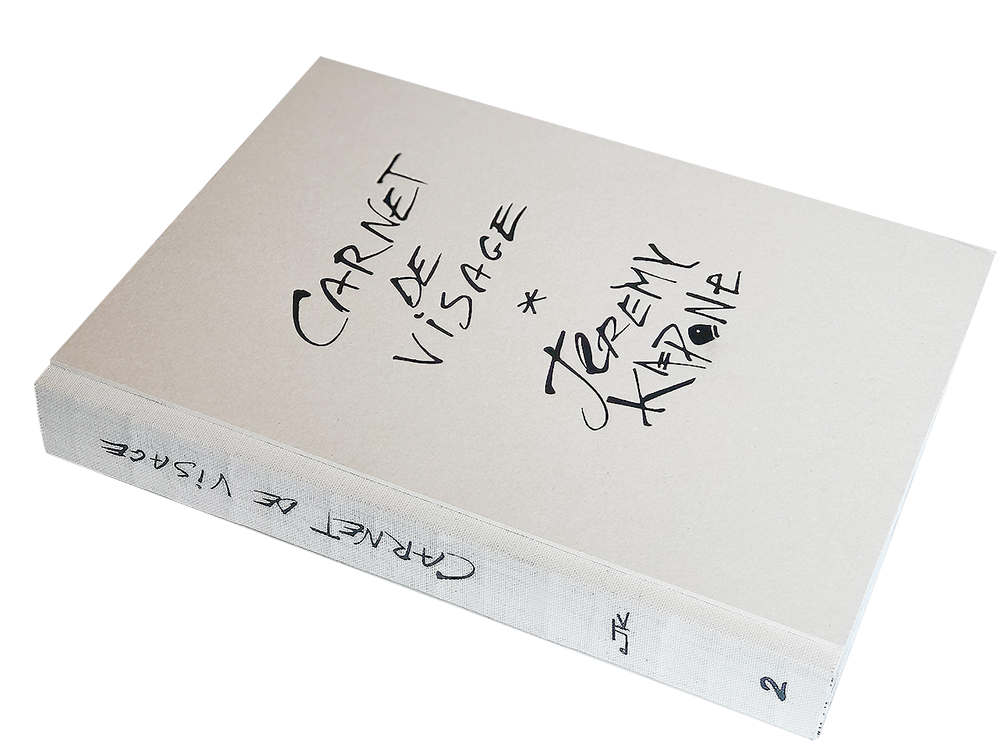 Précommandez le livre d'art de Jeremy Kapone « Carnet de Visage » deuxième volume, imprimé en 200 exemplaires tamponné et signé par l'artiste. Réalisé entre 2019 et 2023, il sortira en novembre 2023