Arnault de Sachs and Jeanne de Baudinière (Co-founder)
L'Officine Botanique, founded by the naturopath Arnault de Sachs, is a brand of natural and organic French skincare products and food supplements made from wild harvesting in the Drôme.
Committed to the living, its mission is to nourish the well-being of man by helping him to strengthen himself whatever his ailment.
Why L'Officine Botanique ? :
Closely affected by complex and multiple problems (Crohn's disease, Lyme), aware of the unique character of each person, Arnault de Sachs and Jeanne de Baudinière (co-founder) wanted to be able to provide prevention, support and protection with buds and plants capable of adapting, uniting, and above all, being perfectly dosed to be 100 % assimilable by the body.
Who are they? :
First of all, there is the founder, Arnault, Naturopath and specialist in Phytotherapies. At the age of 23, Arnault contracted a violent infectious disease, Lyme disease, which led him to turn to natural medicines at a very young age. Today he is a Naturopath in the field, passionate about the medicinal and food aspects of wild plants.
And then comes Jeanne, Patient-Expert and Wellness Coach. Diagnosed with a chronic inflammatory disease when she was only 18, it was the body's instinct that led her to choose nature as a remedy. Once her health was restored, well-being in all its forms became her profession.
L'Officine Botanique is the fruit of these two very personal experiences, an obvious exchange of natural know-how.
Their ambition is clear: through their brand, they wish to promote respect for the living and reconnect with the body. Also, their elixirs are 100 % natural, organic, vegan and especially from French plants.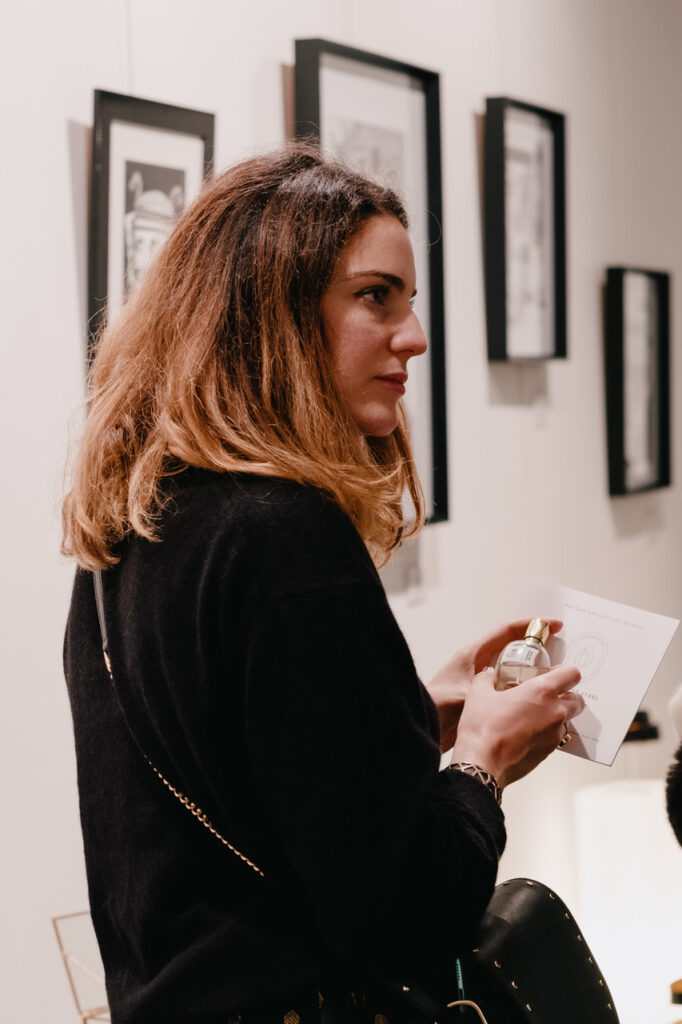 I am Éléonore de Staël, a French perfumer in Paris.
As an independent nose, I compose with natural raw materials 100% according to ethical manufacturing methods that reconcile respect for the environment and the principles of "Haute Parfumerie". After graduating from the Grasse school (GIP), I started at Accord&Parfums, Edmond Roudnitska's house and joined Jean Patou's creation laboratory in 2016. In 2017, my fragrance Indigo was awarded in the Corpo35 competition.
Since then I have composed all the fragrances for ajnalogie.paris, the olfactory DNA for L'alchimiste.paris, and the fragrances for independent houses such as Les jardins de Carbay Hills. Well-being for the spirit, beauty on the skin with your crystallized intention.
With the association quatre couleurs I had the chance to perfume the play "le secret des conteuses" by Martine Amsili, to participate in the black&white and to meet experts committed to their French know-how. Rich and stimulating experiences where expertise and their synergies are highlighted.