A unique artistic project
During the Itinérance exhibition, the Quatre Couleurs association will donate part of the profits to the Haiti Piano Project association to help finance the construction of a concert piano and the creation of a music festival in Haiti.
The Haiti Piano Project is the creation of the first classical music festival around the piano in Haiti. It will start in Jacmel with concerts by renowned and committed artists, for a meeting between classical music and Haitian creation. The idea is to highlight an architectural heritage listed by UNESCO through music and to carry out an educational and transmission mission among young people in order to discover young Haitian artistic talents. Strong moments of sharing and gathering will be born thanks to music around the king instrument: the piano.
To give birth to a new artistic initiative to help promote a different image of Haiti.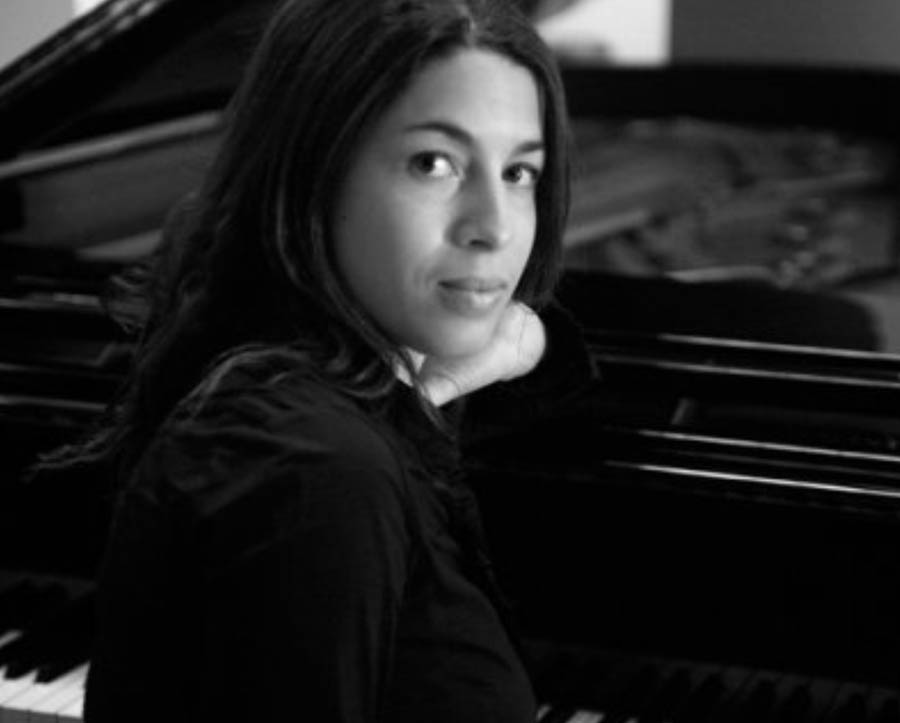 Biography
The pianist Célimène Daudet, who comes from two cultures, French and Haitian, is a soloist whose playing has been described by the press as "seductive, delicate or fiery lyricism". A guest of the great halls, Célimène Daudet has performed all over the world, from Canada to Beijing.
She is a regular guest at numerous festivals and major national venues such as the Printemps des Arts Festival in Monte Carlo, the Flâneries musicales de Reims, the Festival Debussy, the Festival d'Aix, the Festival des Nuits pianistiques, the Festival les Nancyphonies, ArsTerra Festival, Théâtre du Châtelet, Centquatre, Salle Cortot, Théâtre Silvia Monfort, Halle aux grains in Toulouse, Opéra national de Lyon, Opéra d'Avignon, Théâtre du Jeu de Paume in Aix-en-Provence, MC2 in Grenoble, Théâtre de la Croix-Rousse in Lyon... Several years on the music of Bach have led her to produce two albums: "A tribute to Bach" (Arion 2011), The Art of the Fugue (Arion 2013). "Dans la malle du Poilu" (Arion 2013). In 2016, the first volume of the complete Beethoven sonatas for piano and violin with Amanda Favier was published for the NoMadMusic label.
Trained at the Conservatory of Aix-en-Provence, her native town, and then at the CNSMD of Lyon and Paris, she is a laureate of the Jean Françaix international competition, of the Fnapec international competition, and won the Pro Musicis international prize. She was named "Artiste Génération Spedidam 2014".